The Institute of Power Engineers was formed in 1940. The first branch formed was in Toronto, which held its first meeting at the Royal York Hotel.
The Institute of Power Engineers 
is a Canada wide organization that consists of branches located throughout the country.  The
 Toronto branch 
has grown to be the largest branch in Canada and we have some members who's residence is as far away as 200 miles.
Our members receive regular newsletters which keep them up to date on current events of our profession such as Legislation and technology.  We offer plant tours to our members throughout the year, which usually take us into areas that the general public tours do not go.  We also have social events such as our annual golf tournament, theater outings, etc.
Toronto Representatives
Ralf Klopf

Ontario Area Treasurer

Stanley Apusiobi

Assistant Secretary/Warden

Don Purser

Branch President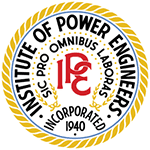 Latest News in Toronto