Request Type:

Position:

Job Type: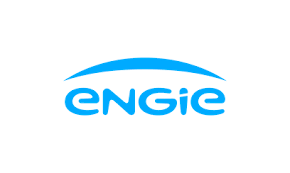 ENGIE Services employs 154,950 people worldwide a provider of energy efficiency, facility management services and outsourcing solutions for companies and communities. Our experts design, develop and manage tailored, smart and sustainable solutions for our customers' benefit from airports to office parks and industrial sites.
ENGIE operates 320 heating and cooling systems around the world in response to the long-term comfort needs (heating and air-conditioning) of both public and private sectors, at the same time as protecting the environment. A world market leader for three decades, the Group continues to expand its presence in Asia, the Middle East and North America. Find out more at www.engie.com
  ENGIE is part of the consortium that has recently closed a 35-year public-private partnership contract to modernize, maintain and operate the district energy system that heats 80 buildings and cools 67 buildings, including the Parliament Buildings, in Canada's capital region.
As a 1st Class Plant Manager you will influence and motivate your team to practice safe and efficient operations and maintenance of one of the most important and critical 1st Class Heating and Cooling Plants and its attached District Heating & Cooling Networks in specific locations. This includes high pressure steam, chilled water and other services production and distribution.
For more information https://jobs.engie.com/jobs/1st-class-plant-manager-ottawa-172484
Contact Info
Business Name:
Engie Services Canada
Address:
347 Wellington St,
Ottawa, Ontario
Apply