Request Type:

Position:

Job Type: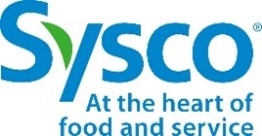 Company Overview
Sysco is the global leader in selling, marketing and distributing food products, equipment and supplies to restaurants, healthcare and educational facilities, lodging establishments and other customers who prepare meals away from home. We have a fifty-year history of consistent success and now serve over 400,000 customers, delivering approximately 1.3 billion cases yearly. (NYSE: SYY)
For more information, visit www.sysco.ca or follow us @SyscoCanada at facebook.com/SyscoCanada; twitter.com/SyscoCanada or instagram.com/SyscoCanada
For a full list of opportunities, visit www.sysco.ca/careers
Role:
Reporting to the Fleet & Facility Maintenance Manager, this position is responsible for the safe operation and maintenance of all refrigeration and heating systems. This position will ensure the safe and efficient operation of the automated storage and retrieval systems.
Role Responsibilities:
Coordination of the building systems operation including heating, ventilation, refrigeration and air-conditioning.
Operating/ monitoring of an industrial CO2 refrigeration system.
Understanding and complying with all Sysco standard operating practices in addition to regulated/legislated compliance standard for operation and maintaining of an industrial CO2 refrigeration system.
Working with outside contractors and/or vendors, including fire department and inspectors.
preform facility inspections on a regular basis.
Completion of daily refrigeration system readings and daily log book records.
Preform preventive and predictive maintenance services.
Other duties as assigned.
For full job description click on the link below.
Class B Operator_Job Posting_Ontario North_04.25.2022 (002)
Contact Info
Address:
2390 Stevenage Dr, Ottawa, ON K1G 3W1, Canada
Apply