Request Type:

Position:

Job Type: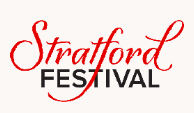 Based in Stratford, Ontario, the Stratford Festival is one of the world's foremost repertory theatre companies. It operates year round, presenting a season of about a dozen plays each year between the months of April and November, a rich stream of digital content and hundreds of Forum events, designed to deepen understanding of the plays. For every person a theatregoer sees on our stages, we have seven people working behind the scenes, some of the world's most dedicated and experienced arts workers. At this time we are undergoing a culture shift to support anti-racism and anti-oppression and ensure a respectful, equitable and inclusive environment in which all staff, artists and audience members can feel a true sense of belonging.
If you would like to be part of this change and contribute your own remarkable talents to North America's largest not-for-profit theatre, we'd like to hear from you.
Shift Engineer (4th Class)
This position will remain open until filled.
Job Type: Full time
Hourly Rate: Currently $35.28, plus applicable premiums related to shift work
This position reports to the Facilities Manager, the Chief Engineer or designate and is part of the Facilities team.
Responsibilities:
 Operate, maintain, inspect and repair high/low pressure steam or high temperature water boilers
 Operate and maintain HVAC equipment
 Monitor plant equipment to assure optimum efficiency and to prevent or reduce downtime and maintenance costs. Test and control boiler water, condensate, cooling tower water and add corrective chemicals as required. Includes cooling towers, pumps, motors and related equipment
 Perform routine as well as unscheduled maintenance on physical plant equipment. Determine causes of failure / problems and take appropriate corrective action
 Perform preventative maintenance and filter changes according to established schedules and operational requests and guidelines
 Operate and respond to fire panel and fire system needs
 Operate and maintain U.P.S. and Emergency Power back-up systems. Includes Diesel Generators (shared equipment with Electrician)
 Perform and assist with minor electrical repairs and installation. Example: light fixtures, ballasts, switches, motors, etc.
 Perform Repairs/maintenance/replacement to facilities operational equipment
 Operate and repair company waste treatment equipment. Perform basic plumbing / repairs and installations. Maintain and repair sanitary/wastewater/storm drain systems
 Monitor external contractors when inspecting or repairing equipment
 Keep logs of plant operations and records maintenance and repair work performed. Document all necessary information
 Perform emergency repairs as required to base building and operational functions and equipment
Full job description link below.
Contact Info
Business Name:
Stratford Festival
Address:
PO Box 520,
Stratford. ON,
N5A 4M9
Apply