Power Your Future!
---
Are you passionate about power engineering and eager to connect with like-minded professionals? By becoming a member of the Institute of Power Engineers, you'll join a vibrant community dedicated to promoting safety efficiency and environmental awareness. Membership provides access to a wealth of resources and opportunities for growth both personally and professionally. You'll have a chance to connect with industry leaders, stay up-to-date on the latest developments in the field, and participate in exclusive programs and events. As a member of the Institute of Power Engineers, you'll be empowering your future!
Join a Community of Over 1000+ Power Engineers Canada Wide!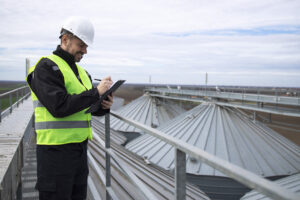 Our community is the perfect place to meet like-minded individuals who are eager to share their knowledge, expertise, and insights with you. By joining us, you'll have the opportunity to connect with a diverse group of professionals who are all working towards the same goal: advancing the field of power engineering. Whether you're looking to build your skills, expand your network, or simply stay up-to-date on the latest industry trends, our community has something to offer. So why not become a part of something great?
---
Application Requirements
Membership with Institute of Power Engineers is open to anyone holding any classification of power engineering certificate/license as well as associated professions responsible for boilers, refrigeration and pressure vessel related technologies.
The IPE does not have any affiliation with any labour organizations nor is it a union. This allows anybody regardless of their union or non union affiliations to become a part of our organization and be the true unified voice of power engineering in Canada.
4 Membership Options
---
All Members must adhere to the following:
Student membership is for those studying in an accredited Canadian power engineering program or associated field. Student have the benefit of renewing their membership annually at the membership price for the length of the program. Additionally Student will receive a graduate membership discount for the first year post completion of studies. Click for more information on fees and guidelines.
Additional Requirements:
Please not that all information collected is for the IPE's use only and will adhere strictly the the organizations privacy policy. The information will not be share or sold for public use. Survey managed by Allen Whetter,  IPE Asst. National Secretary.
Associate memberships are for those who are not power engineers but are engaged in a profession pertaining to boilers, refrigeration and pressure vessel related technologies. For more information on approved professions please read more on fees and guidelines.
Must have a Power Engineer's Certificate/License registered by a Provincial or Territorial regulator. Seniors discounts apply to those who have reached the age of 65.
Any Corporation with five or more employees that hold a Power Engineer's Certificate/License registered by a Provincial or Territorial regulator