Welcome to IPE's Vancouver Branch
The Vancouver branch of the IPE meets monthly at the British Columbia Institute of Technology in room 1045, building SW1, unless otherwise noted on the meeting schedule.
The meeting schedule for 2019 can be found here.
A map of the BCIT campus can be downloaded here.
Vancouver Representatives
Erfan Atrchi PE

Vancouver Branch Secretary

Eric Steinson

Advice and Council

Vince Aalten

2nd Vice President

Frank Cichon

BC Area Director/Assistant Treasurer, Vancouver Branch

Tim Haaf

Treasurer/Society Director

Peter Rubben

!st Vice President

David Paulin

Past National President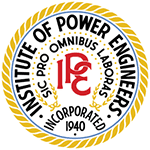 Latest News in Vancouver